Service & Repair for Power Generators

Our customers recognise that it makes sense to regularly service an engine in continuous use with adjustments to maintain peak efficiency and components checked for wear. Engines in standby applications also benefit from regular maintenance as standby equipment is expected to work instantly on demand.

Over time the deterioration of lubricants and fuel may occur and actually inhibit easy starting, rubber components and hoses may even become brittle. These are items that can easily be identified and corrected during a maintenance call.

Regular servicing not only ensures that engines run more efficiency and economically but helps to prevent costly breakdowns and unplanned downtime.

All our service work is carried out to the very high standards set by factory trained engineers who have an extensive knowledge of our products gained both through specialised training and practical experience. Our engineers are also specially trained in diagnostic techniques and to undertake preventative maintenance.

Preventive maintenance and repairs requires skilled staff to ensure engines are returned to peak performance.

Apart from generators, we at Macfarlane Generators also service all equipment that has Petrol or Diesel engines installed in them. We are located in Melbourne, Sydney and Brisbane with proper workshops which can undertake full engine servicing. Our people are highly trained and skilled in undertaking engine servicing work in a structured series of operating procedures which ensures faster, more efficient and cost effective service. Our employees are constantly kept up-to-date on the latest technical innovations and procedures.

Our workshops are qualified to undertake servicing on the following equipment:
Lawn mowers
Transfer Pumps
Pressure water pumps
Air Blowers
Hedgecutters
Trowellers
Trench Rammer
Portable Vibrator
Plate Compactor
Service Contracts
Macfarlane Generators would be pleased to provide quotations for contact maintenance programs tailored to suit your specific operating requirements.

During each maintenance visit, the engine is inspected, adjusted and checked, with oil and fuel filter elements replaced. At the completion of the check, a detailed report itemising any components requiring attention, detailing the faults is provided. We can also provide a quotation for any additional work required outside the specific maintenance contract.

When maintenance is undertaken or repairs are required, only replacement parts manufactured to the same exacting standards and specification as the original components are used. We understand the precise demands on each component in use and that the replacement parts must perform as per the original design, if engine reliability is to be maintained.
Service Exchange
Macfarlane Generators can assist our customers to reduce their Generator costs, minimise downtime and maximise reliability through our service exchange scheme.

The principle of the scheme is to provide customers with re-manufactured and guaranteed units in exchange for old units and applies to items such as cylinder heads, pumps, injectors, alternators, turbo chargers etc.

We will even undertake full factory re-build programs on your own engine.

Phone 1300 622 436 from anywhere in Australia to make a booking at your nearest Macfarlane Generators Service Centre.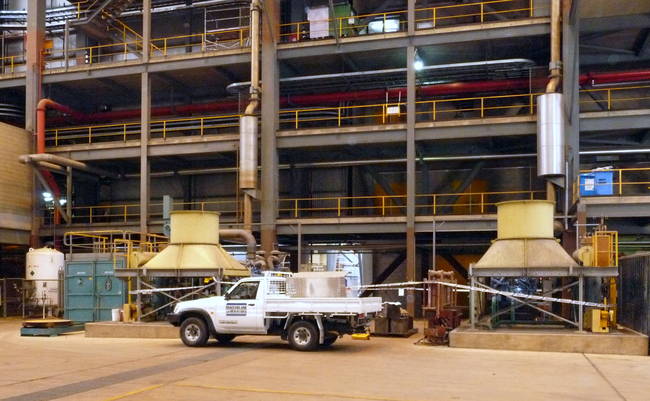 A few photos of the Macfarlane Generators On-site Service Fleet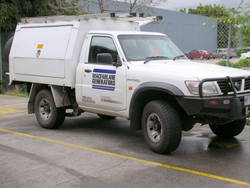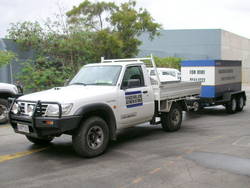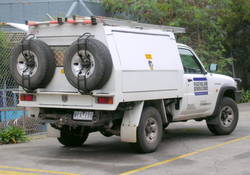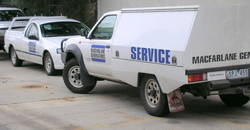 Macfarlane Generators have service centres in Melbourne, Sydney and Brisbane with fully trained technicians and spare parts on hand to service & repair your generator in accordance with manufacturer's specifications. We have an extensive fleet of service vehicles for on site service anywhere, anytime. We also have the facilities available to undertake the full overhaul of customers engines and major components.