Briggs & Stratton - How Do They Compare?
If you're searching for a new portable generator but don't want to fork out the big bucks for a top brand name set, Briggs & Stratton may be your answer. The mid-market generators are built by a trusted brand without the top dollar price tag, and without compromising on important features. They're also a great option if you're not willing to take a chance on a no-name low cost generator.
Who are Briggs & Stratton?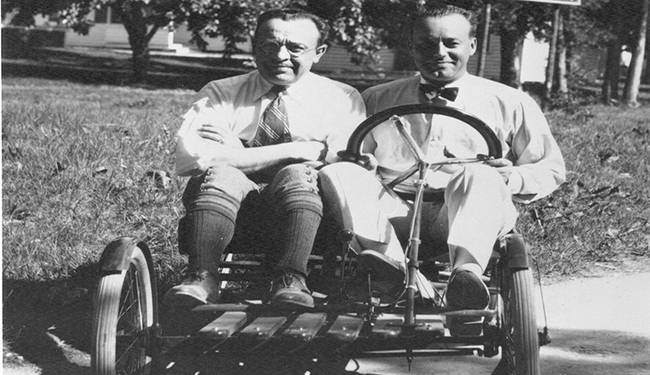 In 1908, inventor Stephen F Briggs and investor Harold M Stratton formed a partnership which created Briggs & Stratton as it is known today.
Briggs & Stratton is headquartered in Milwaukee, Wisconsin, and is focused on providing power to get work done and make people's lives better. The company is the world's largest producer of gasoline engines for outdoor power equipment and is a leading designer, manufacturer, and marketer of power generation equipment.
The Generators
We'll be looking at two Briggs & Stratton units and comparing them with similar sets in different price ranges - a Yamaha and a Cromtech.
2kVA Contenders
Yamaha EF2000iS v Briggs & Stratton P2200 v Cromtech CTG25200i
Specs
EF2000i
P2200
CTG2500i
Price
$1,799
$1,299
$849
Power
1.6kVA Continuous


2kVA Maximum

1.7kVA Continuous


2.2kVA Maximum

2.1kVA Continuous
2.4kVA Maximum
Fuel Type
Petrol
Petrol
Petrol
Starting system
Recoil
Recoil
Recoil
Engine
OHV 4 stroke with cast iron cylinder
OHV 111cc
OHV LH148F(G) Cromtech, forced air-cooled
Fuel Tank
4.2L
3.7L
5L
Noise level (dB @ 7m)
51.5dB
58dB
52-59dB
Weight
20kg
24kg
19.9kg
Dimensions
490 x 280 x 445 mm
530 x 360 x 430 mm
514 x 315 x 447 mm
Manufacturer's warranty
4 year domestic use
3 year domestic use
12 months domestic use
The Briggs & Stratton P2200 is the perfect middle ground option. While it is slightly larger than the EF2000i, it's a great option for both a camper and some caravan generator users - with the extra size allowing the generator to be used on some larger applications. This set boasts easy portability as well as ease of use, with 12V, 5A outlets and an extra USB adapter for easier charging and powering of small sensitive equipment. It's also got an overload alarm, circuit breaker, and low oil protection. With a 3 year domestic use manufacturer's warranty, it has one year less than the Yamaha but still a great deal in comparison with the Cromtech.
3kVA Contenders
Yamaha EF3000iSE v Briggs & Stratton P3000i v Cromtech CTG3000i
Specs
EF3000iSE
P3000i
CTG3000i
Price
$4,019
$1,799
$1,276
Power
3kVA Maximum


2.8kVA Continuous

3kVA Maximum


2.6kVA Continuous

3kVA Maximum
2.8kVA Continuous
Fuel Type
Petrol
Petrol
Petrol
Starting system
Recoil/Electric
Recoil
Recoil
Engine
OHV 4 stroke air cooled
OHV 171cc
5.4HP Cromtech 205cc OHV 4 stroke air cooled
Fuel Tank
13L
5.7L
10.5L
Weight
67kg
44kg
40kg
Dimensions
680 x 445 x 555 mm
660 x 360 x 530 mm
700 x 400 x 515 mm
Manufacturer's warranty
4 year domestic use
3 year domestic use
12 months domestic use
The P3000i is the largest inverter Briggs & Stratton model. With a maximum output of 3kVA it's the same size as its competitors in the CTG3000i and the EF3000iSE. Similar to the Cromtech it's a recoil start, unlike the Yamaha model with both recoil and electric starting capabilities. It has the smallest fuel tank of the three at just 5.7L. It weighs 44kg, only slightly larger than the Cromtech and far lighter than the Yamaha. Its easy portability is added to with retractable handles and wheels, as well as a 2-person H-beam carry handle. It also comes with a 3 year warranty, longer than the Cromtech but not as protected as the Yamaha.
The Results
Overall, the Briggs & Stratton range sits mid-tier in the market. The trusted brand has clearly built their generators with their consumers in mind - creating options that are reasonably priced without compromising on too many key features. Their sets will do the job whether you're after a small inverter for camping or a slightly larger set for your caravan, Briggs & Stratton have a diverse range suitable for all portable generator users.