Macfarlane Generators Supporting the Australian Grand Prix
The 2018 Australian Grand Prix was held at Albert Park, Victoria, with victory being claimed by Sebastian Vettel and Ferrari. The 4-day event, which takes months to set up and execute, relies on a large logistical network. This year, Macfarlane Generators was proud to be a part of that support network by providing power to visitor services.
Two generators from the Macfarlane Generators hire fleet were commissioned at the event; a 20kVA generator powering a large video screen, and a 30kVA generator powering a cool room (nobody likes warm beer).
The generators powered the applications across the event, during sometimes unfavourable weather, with no issues. Our generators do exactly what they say on the side: Power Anywhere Anytime.
Our hire fleet is available for both large events (e.g. the 2018 Australian GP and the 2017 Toyota AFL Grand Final) and small events (e.g. party hire and community festivals). Give us a call for more information (1300 622 436).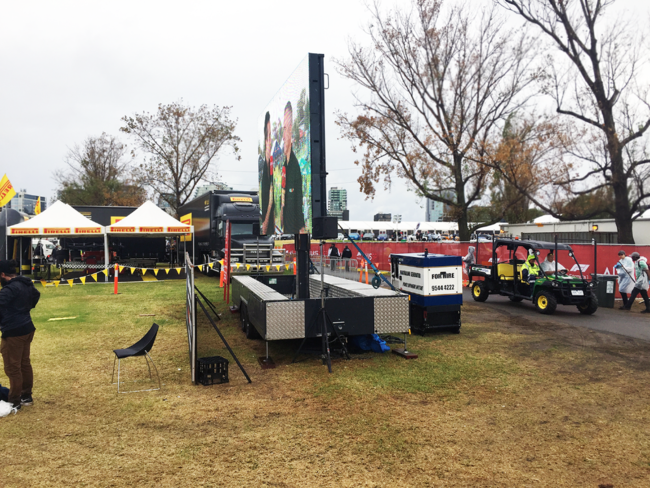 Macfarlane Generators 20kVA hire generator powering a big screen for the fans to watch on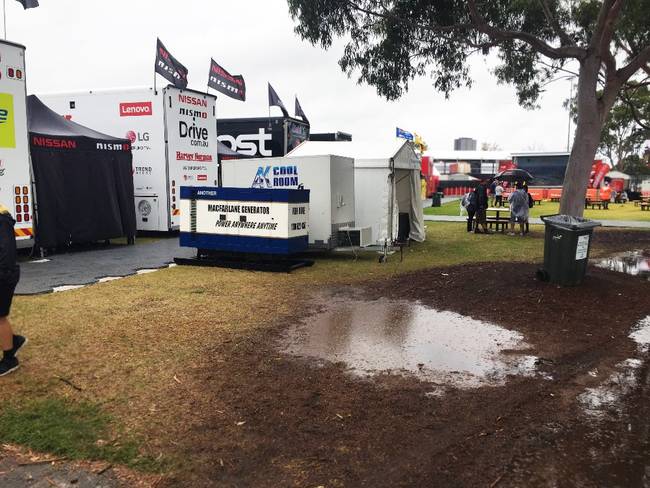 A Macfarlane Generators 30kVA hire generator powering a cool room - nobody likes a cold beer!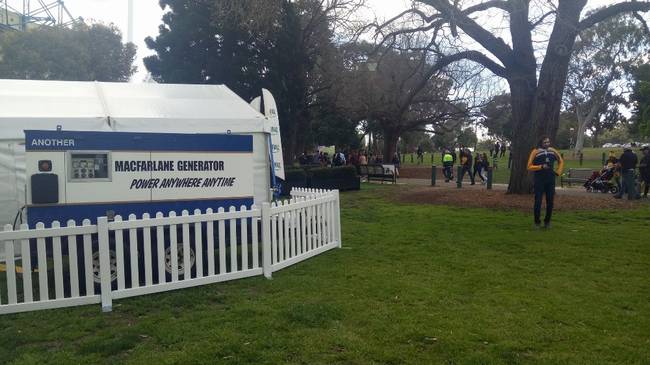 Our hire generator helping to power the 2017 AFL Grand Final Footy Festival