Mobile Generator Hire - 10kVA to 100kVA
Mobile generators are great for use at multiple locations during one hire period, reducing the hassle of logistics and transport.
Our mobile generator fleet range between 10kVA to 100kVA and are ideal for events, concrete grinding/polishing, welding, power outages, and more.
If you need a generator with a larger capacity, check out our large generator hire range.
Generator hire is available in VIC, NSW, and QLD.
Features
Medium to Large Applications
Portable Trailer Mounted
10kVA to 100kVA hire options
Maintained & serviced on-site
Perfect for events & worksites
Ideal for power outages
Suitable for welding & concrete grinding
Hiring
When hiring a generator here is some information you will need to know:
The amount of power you need, or what you need to use the generator for.
Will you need any additional accessories such as cables?
How long will you need the generator for?
Do you need help with installation or operation?
Do you need us to organise delivery or will you be picking it up?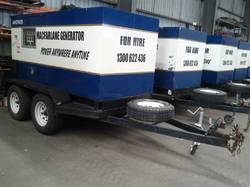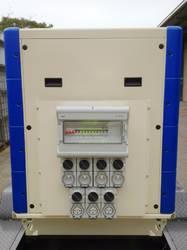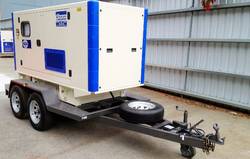 More Options
Need something with a smaller or larger capacity? Check out our full range of generator hire equipment.