Should You Buy A Used Generator?
Why you should consider a used generator set
Have you been considering purchasing a new or used industrial generator? They're great for so many applications and are a worthwhile investment for your business.
One of the main and most useful reasons for investing in a generator, is to use it as backup power. During summer and weather extremes, power is prone to going out (which can last for hours). During those hours there are many critical issues that can arise; retirement homes are without temperature control and vital life support technology, retailers are unable to process sales and orders and they may also lose perishable products stored in fridges and freezers, even power stations require backup power!
Industrial generators are also great for primary power; for locations that may not have mains connected, for farmers with power dependent practices, and ski resorts too.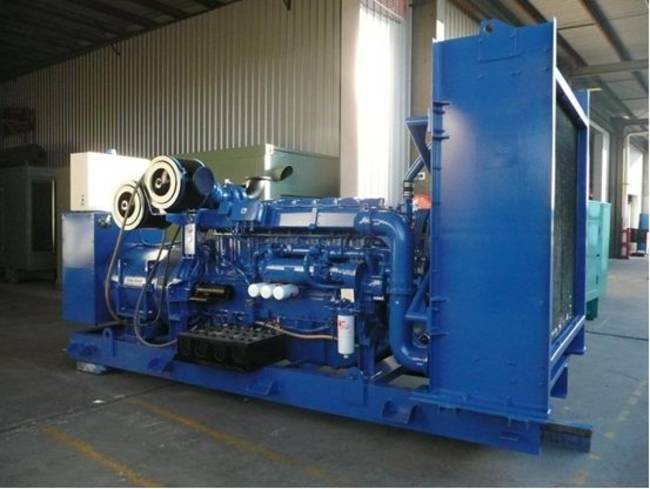 When purchasing a generator set for both standby and continuous primary power requirements, it's important to consider all your options. New sets can be pricey in comparison to a second hand set – similar to purchasing a car. There are a few benefits to purchasing a used set:
It's cost effective! Used sets can be far cheaper than a brand new set, particularly as run hours increase (similar to kilometres travelled in a car).
Availability – There's barely any wait time on a used set – what's listed is what we have in the warehouse (we have used diesel generators and used gas generators available right now). New generators may take a long time to order in from manufacturers, many of whom are located overseas in countries like Italy, and this increases during peak times.
Future maintenance – Purchasing from a company who are able to service as well as sell is a huge advantage because they'll be able to maintain and service your generator down the track, and they'll have experience with it!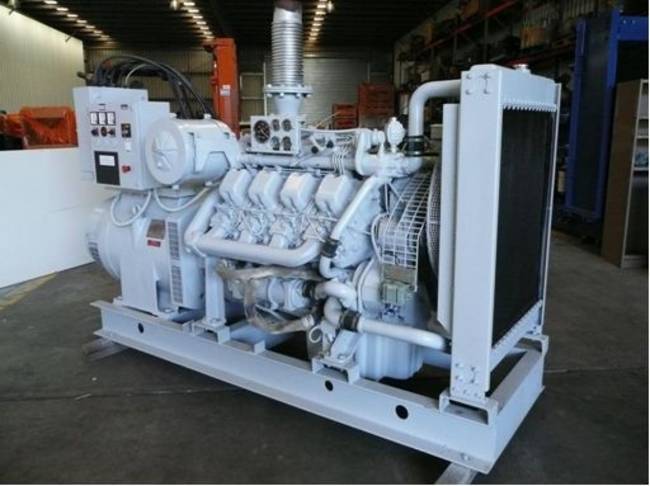 There are a few things to look for when purchasing a used set:
Age, hours and usage
When looking at a used generator set, one of the first things to look for is the hours, age, and history of it. Generators can be used for a wide range of applications which will require power at different times and in different ways.
A generator that has been used as a standby set will often have low run hours even if its years old. A primary power generator will have higher run hours but may often be a newer model in years. It's important to be aware that sometimes this information isn't always known as some people aren't as great at keeping track of servicing, usage (etc.). This is often due to generators being purchased through auctions, foreclosures and so forth and we can only get the information directly from the generator information panels.
Manufacturer history and reputation
Again, just like a car, a generator will have more trusted and reputable brands. Do some research into the brands that are known for making long-lasting, reliable and sturdy generators.
Reliable brands for used generators include Cummins, Detroit Diesel, Onan and Kohler. There's a brand out there to suit everyone's needs – whether your key factor is price, power, or support.
Physical wear and tear
This one ties in with the usage of the generator – if it's been sitting outside it's more likely to have some more wear and tear due to the elements than a set that's been sitting inside. It's important to check for cracks and corrosion on mechanical components that may be easily damaged.
Make sure you look past the initial paint job because a generator can easily be repainted! However it is important to ensure the paint is maintained and touched up for protection.
For example we take pride in all the sets that leave our site, so we replace any faulty or old parts that may cause issues in the future - after that is done we touch-up or re-paint as required. We aim to bring the generator back to its best possible running condition before letting it leave our workshop, both inside and out.
Load test
It's important to purchase a generator that has been load tested. Load testing helps to determine the operational power because old generators may lose power capabilities over time. Just like we replace parts, we make sure to perform all the testing and reporting necessary to ensure the generator is working at its best, and confirm the actual abilities of the generator.
Use a trustworthy company
Make sure you're purchasing from a company who know what they're doing! The right company will perform the appropriate checks and servicing to ensure the generator is in the best working conditions. This includes things such as an oil change, parts replacement, repainting, and load testing.
You should ask the company whether the used generators have been inspected, have parts been replaced and if they have done load tests. It's also highly recommended to buy from a company that has their own servicing department, or better yet does field servicing - this is a good indication that they know what they are doing and how to look after a generator.
Where to next?
If you are ready to start looking for a used generator be sure to give us a call. Fortunately, you're in safe hands with Macfarlane Generators – we fully test all units and have our own service department (including field servicing).
We're also great at customising things if there's specific or unusual requirements you need from your generator.