P404C Perkins Engine
Please contact us for pricing and availability
Every generator we sell is:
Filled with oil at no extra cost
Run & load tested to rated capacity
Ready to use as soon as you receive it
Perkins 404 Series engines being dismantled for parts. Con rods, Pistons, manifolds, water pump, charging alternator and more. Call 03 9544 4222 for details.
Details
Perkins 404 Engine Dismantling List
Perkins 404C-22 rated at 18kW / 24bhp @ 1500 RPM
Engine Family: 404 series
Engine Number: HP70606N *723616P
Engine dismantled, parts available... Call or email us for details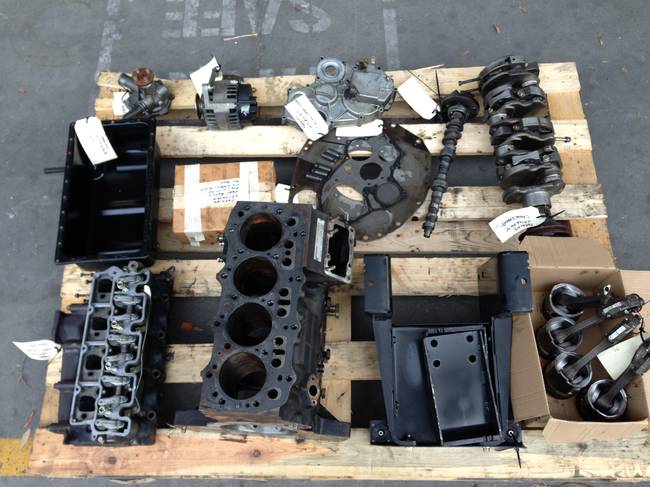 SOLD - Crankshaft, Cylinder Head, Engine Block, Turbo Engine Parts